You don't need much training, knowledge, or experience to be an at-home data entry worker, and it's a great side hustle for stay-at-home parents or college students looking for some extra income.
A benefit of having a data entry job working from home is that you can choose your own schedule or work part-time in the evenings.
It's easy to get a work-from-home data entry job, but you could waste a lot of time and energy trying to find a dependable company with a good supply of work.
If you plan to do data entry full time, be warned that it can be tedious. You'll need to be able to tolerate repetitive tasks without losing focus. Quality is everything with data entry. You could lose valuable jobs if you make mistakes.
What is Data Entry?
Data entry is a clerical type of work that includes anything from entering data, transcribing files, or inputting other types of information into a computer program.
Typically, these are entry-level jobs that don't require experience but a high school diploma with a certain minimum typing speed requirement.
Here are 12 companies that have great reputations for offering ongoing data entry jobs. They tend to pay as promised, which is crucial when you want to work from home on your own schedule. Depending on your needs and skill set, one company may be a better fit than the next.
Related: 27 Best Side Hustle Ideas to Actually Make $1000+ Per Month
Amazon mTurk

Amazon mTurk has thousands of jobs available. Human Intelligence Tasks (HITs) may require you to complete a qualifier task.
When you find a job that looks interesting and has an acceptable pay rate, you simply complete the brief qualifier and get started. There are some scams and shady work on Amazon mTurk, so proceed with caution.
Many people make money doing small data entry tasks, so Amazon mTurk may be a good way to fill in the gaps in your schedule while you build your database of clients.
Amazon mTurk workers get paid via Amazon gift card or bank deposit.
Flexjobs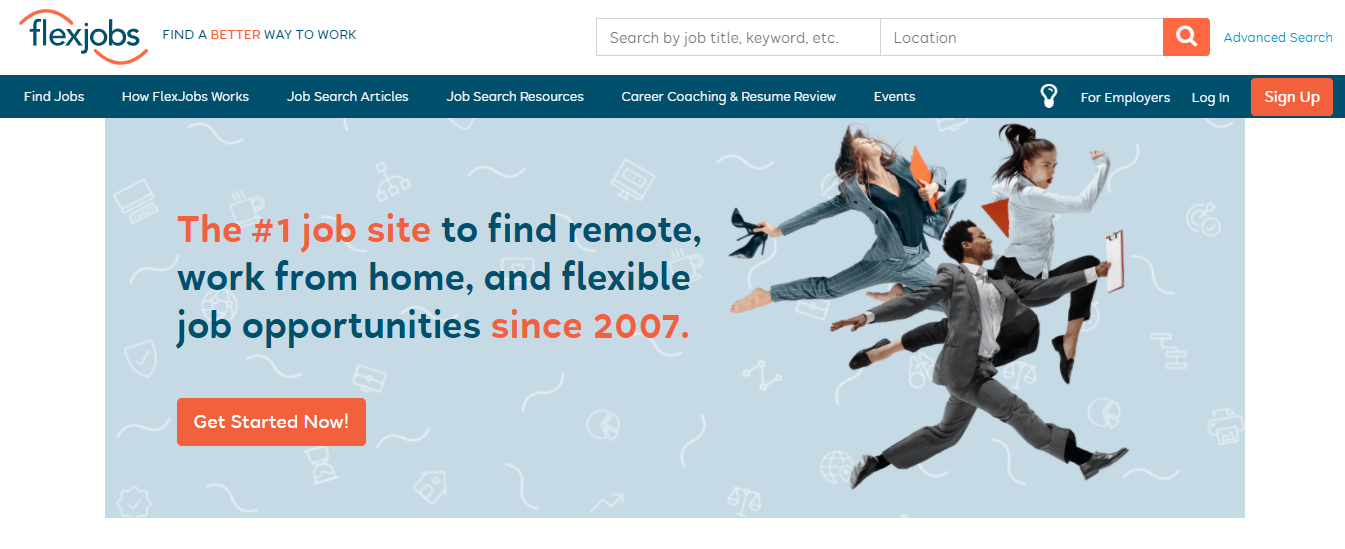 Flexjobs provides a one-stop-shop for legitimate jobs. The company makes sure that every job offering here is real and high quality.
To access their job boards, you can choose from different plans that start at $6.95 per week, $14.95 to $49.95 per year. If you commit to using the platform for more than one week, the per-week price decreases.
If you decide to use Flexjobs, it's crucial to fill out your profile right away so employers can find you. Take advantage of the free skills testing to help demonstrate your abilities to potential employers, as well.
You can check out the current job offerings for free, but you'll need to become a Flexjobs member to access the full descriptions and apply for work.
Birch Creek Communications
Birch Creek Communications hires data entry workers that are independent contractors. They pay by the job according to accuracy. Most jobs are available Monday through Friday during regular business hours.
Based in Montana, BCC opened 13 years ago.
They offer flexible full and part-time remote data entry jobs with clients in the nonprofit sector, education, the Department of Health and Human Services, and the Federal Communications Commission.
Fiverr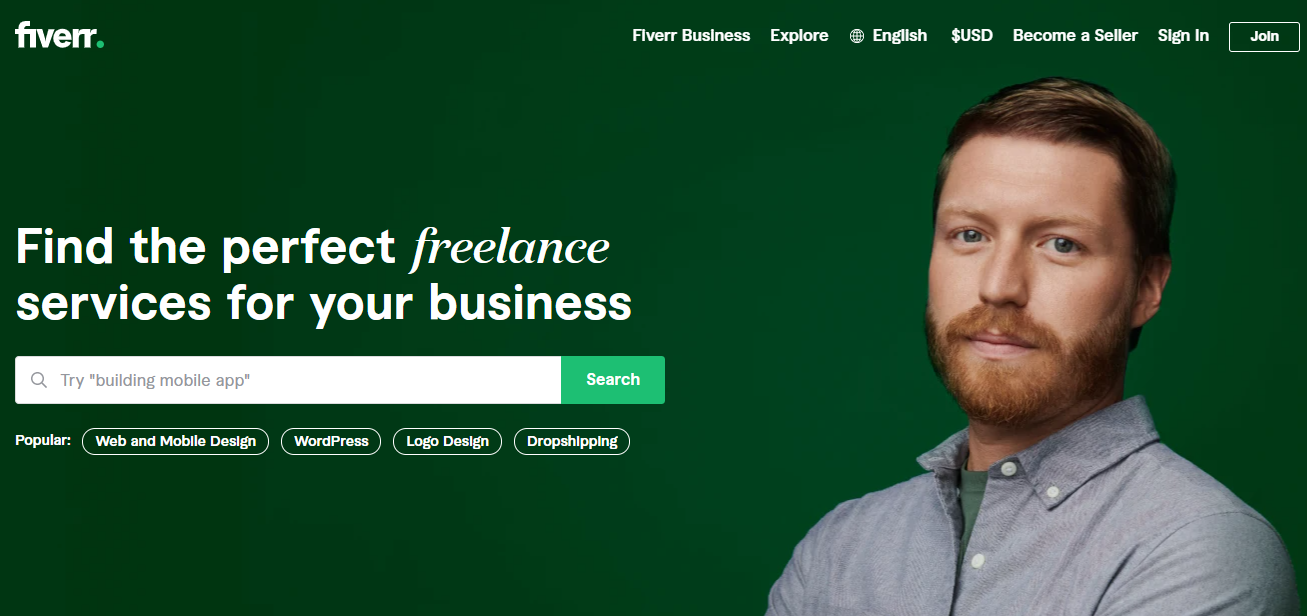 Fiverr is a platform that caters to a variety of freelancers ranging from writing, graphic design, digital marketing to programming and of course, data entry.
To start, create a profile and a job post to advertise your skills to buyers. The starting rate for a job package is $5 but you can raise your rates as your reviews and experience rises.
AccuTran Global

AccuTran Global has occasional openings for transcriptionists, real-time captioning, and data entry specialists. This Canadian company started in 2002 and they primarily work in the financial sector. You may be able to get work through AccuTran in the medical or legal field, as well.
If you are interested in learning transcription, AccuTran is a great place to start. They don't require that new contractors have previous experience, but you will need excellent communication and listening skills to get started as a transcriptionist.
Microworkers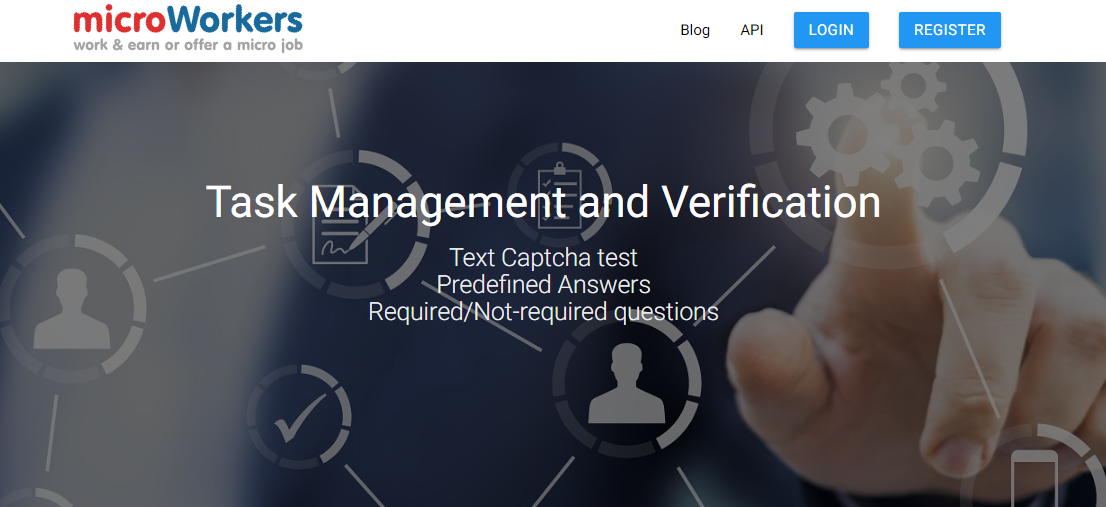 Microworkers provides access to small tasks, including data entry, that you can choose to complete for a set fee. The platform pays through PayPal and you can access your money when your Microworkers account reaches $10.
There are scam jobs on the Microworkers site, so it's important to note how often the potential client has approved work in the past. You won't be paid for work until the job poster approves it.
In addition to basic data entry, you'll also find image quality rating, data mining, transcription, content moderation, surveys, data annotation, translation, image tagging, and categorization jobs.
Axion Data Entry Services
It can be difficult to get a data entry job at Axion Data Entry Services, as they rarely hire new workers. Although they require you to pay a fee ($5 – $10) to be registered as a worker in their system, Axion is a legit data entry company.
You'll need to type at least 50 error-free words per minute (WPM). They pay a flat, per-page rate, so if you are accurate and fast, you could make decent money with Axion.
Even if you don't have 2-3 years of experience as a data-entry specialist, it may be worth it to register so you are on their list. By the time your name comes up, you'll likely have the experience you need to get a data entry job with Axion.
Clickworker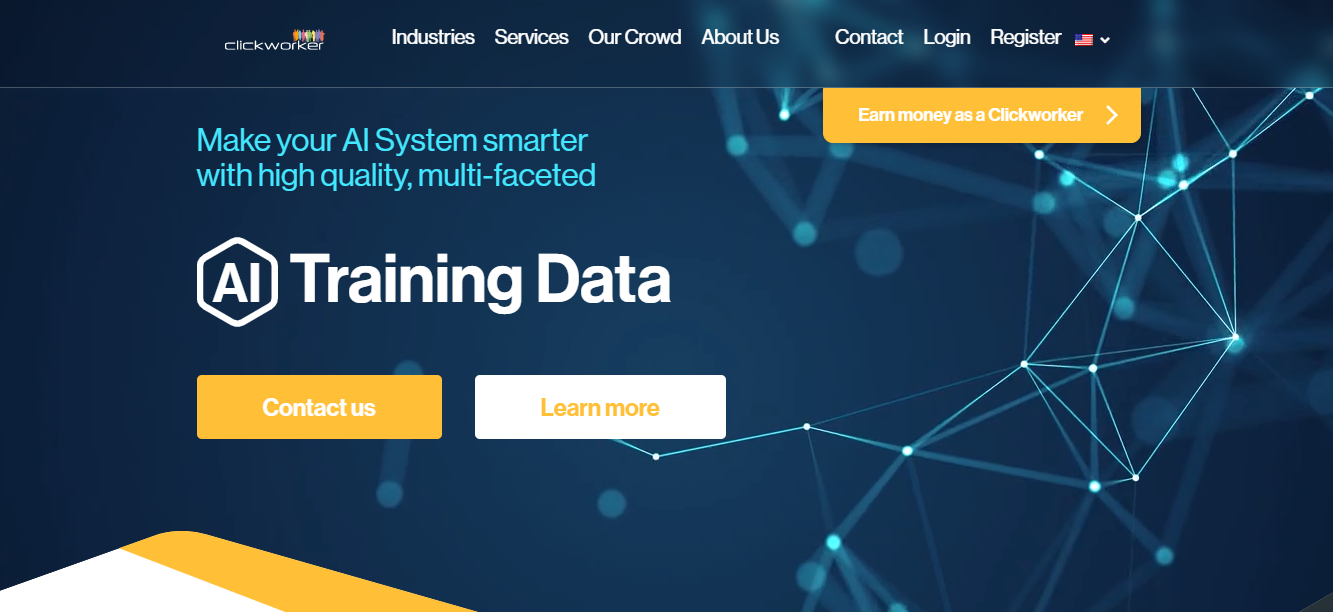 The Clickworker platform allows data entry workers access to jobs from multiple clients. Your available jobs depend on how well you do on Clickworker's assessments. You can fill out your profile information and complete the assessments at no charge.
Clickworker handles invoicing for you when you complete a data entry job for a client through their platform. They pay monthly or weekly via PayPal. As you gain experience and the quality of your work improves your pay increases.
Clickworker is currently hiring.
Their website says, "Clickworker is always looking for Internet users worldwide who can, for example, create or correct texts, participate in surveys or search and categorize data for us."
You control your schedule on the Clickworker platform. You'll need a mobile device or computer with a reliable internet connection. For data entry jobs, it's helpful to have a computer running the latest software.
DionData Solutions
DionData Solutions is a data management service bureau that provides programs and training to workers at no cost. There are no fees to join their team of data entry workers. While they aren't currently looking for new contracted vendors, this is a great company to keep on your list of possible data entry job providers.
When they hire, they require data entry professionals to type 60 wpm. DionData Solutions also requires its workers to be U.S. citizens.
The Smart Crowd
The Smart Crowd, a subsidiary of Lionbridge AI, accepts applications from anyone who wants to work in the field of online data entry. They provide registered workers with various microtasks, including data entry. You'll know the pay rate upfront. The platform matches workers to jobs that fit their skillset.
Data entry workers are paid per keystroke. If you speak more than one language, you may also be able to provide interpreting services on this platform, which pays more than data entry. There's no charge to register with The Smart Crowd, and you'll be paid monthly for completed work.
Working Solutions
To get started with Working Solutions, you'll fill out an online application and complete a few quick assessments. It could take up to two weeks for the company to let you know if you've been accepted as a data entry worker.
If you get accepted, you'll have access to Working Solution's database of available jobs. You'll know that pay rate upfront, and you can choose to be paid via direct deposit or the company will mail you a check.
If Working Solutions isn't in need of data entry specialists when you visit their website, be sure to join their Talent Community so you can receive a notification when they need people with your skills.
Appen

Appen has a number of micro tasks, long-term, and part-time opportunities available. Their main claim-to-fame is search engine evaluation jobs. Many microtask jobs on this platform require data collection and data entry.
Appen isn't well-known for a high pay rate, but if you find the right job, it could provide a great way to make some extra money.
Create a great data entry profile
When you want to win a remote job, your profile is important. Make sure you use a clear photo of yourself from the shoulders up. Don't include any other people or pets in your photo.
If you have specific skills, highlight those abilities in your profile. Ask a friend to look at your information to check for typos or other mistakes.
Remote data entry jobs may not make you rich, but they offer the opportunity to spend your time on a legit side gig that could help you make enough money to achieve your financial goals.
Before you apply for any platform or take on a remote data entry job, do a bit of research to make sure the company is trustworthy and has a track record of paying workers on time.
Avoid online data entry and work-from-home scams
Unfortunately, there are many scams out there that are posing as legitimate opportunities.
If you see a job posting that looks good by a company that you don't know, here are a few ways to check the legitimacy of the work opportunity.
Do a Google search
What comes up when you search for the company on Google? Are there other people who already fell for the scam and are talking about it? Or there might be articles telling you this is indeed a legitimate job. Do a quick search to save yourself time, energy and any future hassle.
Look for their social media
Almost any legitimate company today has at least one social media account. Look around if you can find anything on their site or online and check it out to see how active it is.
Alternatively, if a company reaches out to you via social media or email asking for personal information, go directly to their website to find out if the request is legit. For example, if you apply for a data entry job with DionData Solutions and someone contacts you via Facebook, it's a scam.
The DionData Solutions website states:
"DionData Solutions does not work through Facebook or any social media. We will not contact you, interview you or have any contact through social media. We also do not ask for money at any time. If you are being contacted through social media by anyone claiming to be with our company or asking you for money to provide you with work, it is not our company."
Do Not Pay Money
There are very few companies that require a fee to hire you. More often than not, if the potential employer is asking for a payment, it is a scam.
Go with Your Gut
If anything sounds too good to be true, it usually is. Data entry jobs, although while they can be a good source of income, do not pay extraordinary amounts of money. So, if a job over promises something, be on high alert.
More Work From Home Opportunities
While data entry can be a great option, there are many more ways to make money from home. These remote work from home jobs can be not only remote, but some of these are also scalable to make a great income online.
Freelance Writing
Getting started with freelance writing is simple with platforms like Fiverr or Upwork.
Make a great profile to market your skills and be sure to deliver quality content.
There are a number of different types of writing opportunities including writing articles for websites, national publications, eBooks and more.
In fact, this freelancer makes six figures a year working on Fiverr.
Virtual Assistant
Virtual assistants are needed to do various tasks such managing the client's calendar, emails, and organizing various documents.
In fact, there are over 275 services you can offer as a virtual assistant. By figuring out what skills you are good at, you can provide these skills to many businesses today who are in need of virtual assistants.
Whether you have decided data entry is right for you, or you are looking for something else, there are many of ways to make money from home online today.