Are you looking for the best things to sell on Etsy? Or maybe you're just looking for some new and unique ideas to start your very own Etsy shop.
Having a starting point of what kind of products sell well will help you get an idea of what you want to sell and what you need to get started.
Either way, this blog post is for you! I've gathered the best-selling items on Etsy currently and some of the best tips and tricks I could find to help make your Etsy shop stand out from the rest.
Why Sell On Etsy?
Etsy is a unique marketplace for hand-made or vintage goods. Since the millions of buyers browsing Etsy every day are in the market for these hand-made things, this helps individuals to start their own shops on Etsy from their home.
This gives way to products that can't be found anywhere else and people a chance to become a small business owner.
Although it is possible to grow your business larger, being able to start from your home with minimal startup costs gives many people the chance to become a business owner.
However, Etsy has grown into a larger marketplace than just hand-made goods, so if you don't know how to make anything and aren't very crafty, you can learn or you can pick out products that you don't have to make such as craft supplies.
Top Selling Items On Etsy
While Etsy is home to countless handmade and one-of-a-kind items, these are some of the top selling items on Etsy that you can use as inspiration to find your next best-selling product to make your Etsy store a success.
We have picked out these products because they are already best-selling.
You might think, if the market is already saturated with these things, do I even have a chance?
Well, if you know what already works well, why not use that to replicate some success of your own?
That doesn't mean you copy their products but you can take the idea and put your own unique spin on it to create a product that is going to sell out fast.
Things To Sell On Etsy
Ready to find some things to sell in your Etsy shop? Here are the top selling categories of items that do really well on Etsy.
Top Selling Things On Etsy
1. Crafts and Supplies
Crafters are always looking for unique supplies to do their crafts with. If you can think of a craft you want to do, someone is probably selling the supplies for it on Etsy.
You can purchase anything from supplies for making jewelry, vintage paper, pebbles, tools, and even complete craft kits.
If you don't have something you're good at making or aren't creative, you can go with the route of just selling supplies.
Pebbles
Ribbons
Yarn
Paper
Tools
Punch Needles Start Kit
Embroidery Beginner Kit
Candle Making DIY Kit
2. Jewelry
People love jewelry and even more so if it is handmade and unique. You can find unique jewelry on Etsy that you can't find anywhere else.
One of the popular items right now are handmade jewelry rings, although unique necklaces and other jewelry items are big sellers as well.
If you can create a fresh, new spin on beautiful pieces then you are sure to sell out of your handmade jewelry.
Rings
Necklaces
Bracelets
Earrings
3. Jewelry / Bead Supplies
Jewelry is in high demand so it is no surprise that bead supplies are in high demand as well.
People look for the perfect accents for the jewelry they want to make and you could sell all of those supplies.
Beads
Chains
Stones
Jewels
Tassels
Charms
4. Home Decor
People love making their homes feel like their own. You can sell wall art, homemade blankets, vases, cutting boards, pillows and so much more.
Anything you can think of and make, you can sell on Etsy.
Although smaller items would be easier to make and ship, if you are good at woodworking, you can make bigger furniture items like coffee tables, benches, and shelves.
Frames
Art
Blankets
Shelving
Macrame
5. Art
Whenever someone decorates their new home, art is an essential part of expressing their style.
If you're an artist you can sell your paintings on Etsy to make money with your art.
You can sell your original pieces or make prints to sell even more copies of your work.
Making digital products of your artwork would be even better since people love to be able to purchase and download right away to print the artwork to the size they need.
Sketches
Paintings
Prints
Digital Downloads
6. Printables
Printables have become a huge market that people love because there are so many options.
People can pick out the style, colors, and overall look of their printables because there are so many different ones and best of all these digital downloads are at a fraction of the price.
This is because all you have to do is create the printable and then upload it to Etsy.
It is one of the best things to sell on Etsy because you don't need to print, package, ship, or keep track of inventory.
Once you have created and uploaded, your products become pretty passive to maintain other than the occasional customer service.
You can sell budget printables, home organization, meal plans, grocery lists, games, party planners, wedding items, coloring pages, and pages for kids.
If you have an eye for design, then this is one of the best things to sell.
Meal Plan
Budget
Financial Tracker
Home Organization
Wedding Decor
Coloring Pages
7. Stickers
Stickers are fun. You can put them on anything to instantly give something a fun, stylish, or cohesive look.
You can decorate and organize with them or you can create a memory of some of your favorite things.
They can be easy to make and easy to ship since they are small and light.
People look for stickers for teachers, kids, organization labels, monograms, art stickers, logo stickers, and thank you stickers.
Art Stickers
Logo Stickers
Organization Labels
Monograms
Thank You Stickers
8. Clothing
Do you know how to sew and make clothing? Or maybe you want to start your own clothing boutique?
Etsy is a great platform to start selling clothes on since this category does pretty well on this platform. However, keep in mind that Etsy isn't the platform for mass produced clothing.
It is more for unique, vintage, or one of a kind clothing items that you can't find easily somewhere else.
This can include sought after blends of materials, beautiful colors, printed lettering on sweatshirts and tshirts, embroidered or knit pieces of clothing.
Printed Lettering Sweatshirts and T-Shirts
Knit Tops
Beautiful Baby Clothing
9. Electronics
Electronics is a popular category on Etsy but it is one that you need to have some knowledge in if you choose to go this route.
If you don't know much about electronics but want to sell in this category, you can choose to sell electronics accessories.
Things like phone cases are really popular, electronics organizer bags, keyboards, cable organizers, or vintage finds.
Vintage Finds – Cameras
Electronics Organizers
Cable Organizers
10. Accessories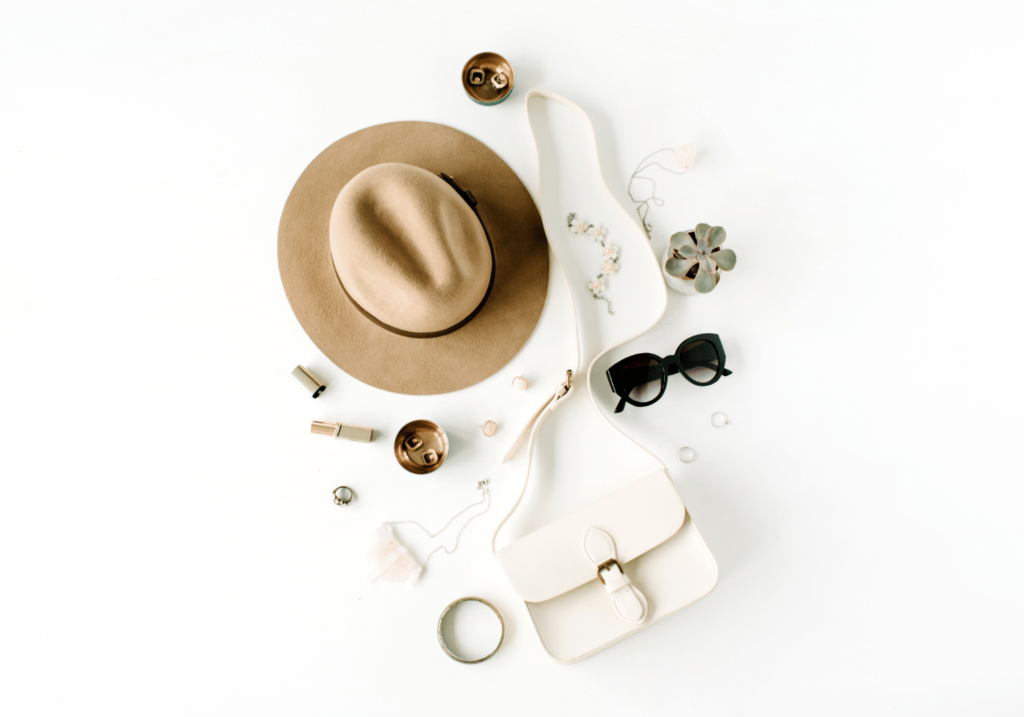 Accessories is a huge category on Etsy with millions of products geared especially towards women.
For example, there are hundreds of products just for women's hair accessories. From different styles of hair clips to bun holders, hair pins, forks, barrettes, and wedding hair accessories, that is just one small category of accessories with so many products.
Other things like scarves, toiletry bags, jewelry organizers, and wristlets can all be sold as accessories.
Some of the most successful shops on Etsy sell womens accessories. However, don't disregard men's accessories either. Belts, gifts, bracelets, beard care and more do really well also.
Hair Clips
Barrettes
Scarves
Leg Warmers
Toiletry Bags
Beard Care
11. Bath and Beauty
All natural products have become extremely popular with people looking for natural alternatives to many of the chemicals on the store shelves we find today.
Women are starting to use natural foundation, eye shadow, blush and other makeup products that are all natural and better for your skin and body.
Some other products that you can easily make and sell are natural lip balms, makeup remover, moisturizer, scrub exfoliators, body wash, and bath salts.
You can also create gift care packages which would do well since many women love these kinds of products.
12. Toys and Games
From a complete gym for toddlers, to cute wooden toys, there are many possibilities for selling toys on Etsy.
You can even specialize in certain types of toys such as sensory toys, educational toys, or even personalized toys.
Some really cute toys to make are stuffed toys like teddy bears and crochet dolls.
13. Wedding Decor
Weddings are a huge industry and you can tap into it by creating and selling wedding related items on Etsy.
Many people have a vision for what they want their special day to look like. All the way from the dress to the linens to the invitations, they have it all figured out.
All they need is a shop with products that will help them achieve that desired look. Since this day is so special, people don't mind spending money on what they want.
You can sell anything like table numbers, brides robes, bridesmaid boxes, linens, faux greenery and flowers, signs, and guest books.
There are so many things you can sell in the wedding category and if you are able to offer personalized and customizable items then it is sure to be a success.
Bride and Bridesmaid Robes
Cake Toppers
Bridesmaid/Groomsmen Gifts
Decorative Boxes
Personalized Guest Book
Faux Greenery and Flowers
14. Party Supplies
People love throwing themed parties whether it is for their kids birthday parties, bachelorette parties, baby showers, or graduations, everyone wants to make their event special and memorable.
What you sell will depend on the type of party supplies you choose to focus on. For kids, you can sell themed decor such as balloons, tableware, and party favors.
Baby showers are popular on Etsy too for favors, signs, decorative boxes, advice cards and games.
Decor
Tableware
Games
Signs
Favors
Other Popular Items To Sell On Etsy
Notebooks
Notebooks will always be popular because there is always something to write down.
As much technology as we have today to keep our notes, there is still something about pen and paper that it can't replace.
On Etsy, you can create beautiful and personalized notebooks that can fit any kind of individual.
From funky to aesthetic, and even themed (like for travel) notebooks and journals are a great thing to sell.
Bath Bombs
Bath bombs make bath time just that much more special.
You can get creative and make many different themed bath bombs. There are even ones that look like a unicorn frappe.
Making them all natural and organic is a good route to go as well since many people are opting for organic items.
Candles
Candles are one of the best accessories to make a space feel cozy and decorative.
Candles with a wooden wick have become quite popular lately. They last longer, crackle and are aesthetically pleasing.
Make your candles special with fun fragrances and beautiful packaging and they will sell well.
Personalized Items
People love personalized items. It makes things that much more special.
Whether they are getting it personalized for themselves or getting it as a gift for someone else, personalized items have become quite popular.
You can personalize anything from scarves to toiletry bags and special events decor.
Selling personalized items is more hands on though because you can't pre-make the items and have to make them to order.
Baby Items
Many moms are looking for adorable items for their little ones so this is a popular niche on Etsy.
Anything like baby bows and ribbons, blankets, onesies, rattles and cute baby clothes do really well.
Personalized baby items like puzzle games, books and stuffed animals make these things even more memorable.
Vintage Items
Do you live in a place where you can find a lot of vintage collectibles? If so, make a shop on Etsy to start selling your finds.
Vintage clothing and home decor take up a high percentage of the vintage sales. Also, one of the top things people are searching for are vintage rings.
Car Accessories
There are many car accessories being sold on Etsy.
Things like hanging rear view mirror accessories, car diffusers and air fresheners, car stickers, coasters and any other things that make your car experience better are listed on the site.
Sewing and Crochet Items
Some people want finished products like crochet hats, blankets or stuffed animal toys.
Others are looking for supplies for their sewing projects and patterns to be able to create their own crafts.
This is a huge market since it is something people enjoy doing and you can create so many different things.
Bags and Purses
You'll find all styles of bags and purses on Etsy but some of the best selling ones are unique and personalized.
People go to Etsy to find products they can't find anywhere else and this is the same for bags, purses, duffel bags, and totes.
Pet Supplies
Our furry family members deserve the best too and Etsy is the place to find great products for them too.
You can sell anything from treats to collars, tags and all natural products for pet care.
Shoes
Just like clothing, there is a market for shoes.
You'll find wedding shoes, cute baby shoes, handmade leather shoes, and of course, all things to do with shoes like shoe storage, and even personalized shoe buckles.
Posters
Have some poster ideas? Posters sell great and can be of absolutely anything.
They look great, are fun to decorate rooms with, and not too expensive so people love to purchase them.
All you have to do is create great designs and images and create high quality prints before you send them off to your customers.
Fabrics
With so many different types of fabrics, there is still an absence of new, modern, beautiful fabric designs.
You can focus on either the styles or the types of fabrics.
For example, selling linen fabric does really well on Etsy because people love the natural look and feel of linen.
Plants and Planters
Spaces are filled with plants because people love the look and feel of a space with plants.
Getting started can be as easy as selling cuttings from plants you already have.
Dried Plants, succulents or plant pots are all things that you can sell as part of a plant shop.
Zero Waste Products
Sadly, the amount of waste has increased over the last couple of decades so there has become a movement to try and get back to using zero waste products.
This means all things refillable and reusable along with products that contain natural ingredients with no chemicals.
This can be reusable beauty products, or household items that can be reused or refilled instead of getting thrown away.
Greeting Cards
If you think there is too much competition for greeting cards, then you're right.
But have you seen the amount of greeting cards every store has? It's a lot! Every different card speaks to a particular kind of person.
There is always room for new and creative ideas especially with cards that come out with new designs every year.
Macrame
Macrame became popular over the last several years. It is a way of designing string or yarn to create beautiful, intricate designs.
Some things that can be made are wall art, plant holders, and even wedding backdrops.
Woodworking
Sell tools for woodworking or sell your own creations.
When you search woodworking on Etsy, at the bottom you will see everything that people are looking for with woodworking.
These include plans, tools, projects (like starter kits) and gifts.
Holiday Decor
Do you love Christmas? Many other people do too! Christmas is an exciting time of the year for many reasons.
This kind of shop would have more seasonality to it, but Christmas decor still sells all year round.
Christmas ornaments, shirts, stockings, trees, cards all do well.
But you don't have to stick to only Christmas decor. You can include other holidays like Easter.
Garden Supplies
Gardening is a very relaxing and rewarding hobby or way of life.
Many people love planting what they can. Even in apartments many people are starting to plant their own little herb gardens.
You can sell seeds, starter kits, tools, and signs.
Gift Baskets
With the pandemic, gift basket sales have increased with so many people wanting to send a thoughtful gift to their loved ones.
There are so many different types of gift baskets for so many occasions to choose from.
Pick one type of gift basket you want to focus on or choose to do different kinds. People love sending unique, one of a kind gifts so be sure to fill up those baskets with those kinds of items.
What Are Popular Items To Sell On Etsy?
All the items on this list are popular items to sell on Etsy.
You can also figure out what sells really well by searching on Etsy and looking for either the Bestseller of Popular Now sign under a listing.
Another way to tell what some popular items at the moment are, is by clicking into the search bar and underneath pops up a Popular Now list of things that are selling really well.
If you look at Etsy's homepage, you will see the main categories on their menu. That means these categories are their top sellers and their top searched items.
You can see right now that their menu consists of Jewelry and Accessories, Clothing and Shoes, Home and Living, Wedding and Party, Toys and Entertainment, Art and Collectibles, Craft Supplies, and Gifts and Gift Cards.
The very first thing on the menu is Home Favorites. When you click through to that page it will show you a list of Etsy's picks. You can click the Editor's Picks button as well to explore even further what some of the top products are.
Another way to find out what the popular items are is by going to eRank. You do need an Etsy shop to connect and see the results but once you do, you will be able to see keywords real buyers are using to search, what is trending and popular at the moment and be able to optimize your listings.
A great tool as well is Sale Samurai but you do have to pay a monthly fee for their services. But you will be able to discover keywords, analyze and implement with their data to help your Etsy store as well.
What Is The Easiest Thing To Make And Sell?
One of the easiest things to make and sell are printables.
You don't need to keep making the product, store the inventory, keep track of the inventory, order shipping supplies, or send out packages like you need to do with regular products.
All you need to do is design it once and upload to Etsy where it can sell over and over again.
Another easy product to sell is print on demand. You make designs that will go on T-shirts and Sweatshirts or other products and then you outsource the printing and shipping to a print on demand company.
With both of these products you are mostly creating designs and don't have to deal with actual products.
This makes these some of the easier things to sell on Etsy.
Can You Make A Living Off Of Etsy?
Yes, it is possible to make a living off of Etsy. However, it requires a lot of work, especially up front.
Most Etsy shop owners don't make more than a few hundred per month, but about 26% of Etsy sellers make a full-time living with their Etsy shop.
Let's take a look at some successful shops on Etsy.
Three Birds Nest
Known as one of the most successful businesses on Etsy, Three Birds Nest has made over 70,000 per month.
This shop started out selling women's accessories like legwarmers and scarves.
The owner has gone on to selling on her own website and has been visions to grow the brand bigger.
She attributes her success to putting special attention to creating appealing photographs of the products for customers with styling and lighting.
Maeven Vintage
With her love for vintage, Amy Yee was able to turn her passion into her full time job by selling vintage clothing and accessories.
She was able to become successful within a year by digging into Etsy stats to research previous sales and customer behavior in the vintage market.
Now she even hosts pop up shops in New York with her products.
Planner Kate
This shop is one of the top shops on Etsy for stickers. If you need planner stickers, organization stickers, workout stickers, and all kinds of doodle stickers, she's got them.
Kate has grown her sticker store to one of the top ten shops on Etsy, was able to quit her job and work full time on her Etsy store.
The PlannerKate1 store has passed over a million sales over the years and is on its way to pass two million sales.
Kate has focused on functionality of her products to grow her store. She thinks of things that help her out in her daily life, help her be more organized and make life easier for her and that's exactly what she sells to her customers.
So Is It Worth It To Start An Etsy?
Yes, it is worth it to start your very own Etsy shop.
Even if you don't make it your full-time job or make thousands per month, it is still worth it to try and start your own shop for the experience.
You will be able to make some side hustle money, experience what it is like to be a small business owner, and be able to create something you love.
How To Start Selling On Etsy For Beginners
Have you decided you want to start an Etsy store? That's an exciting step!
There are a few things to keep in mind when starting to sell on Etsy.
Let's go over the steps to getting started.
1. Determine What You Want To Sell
You want to create a shop that people know for a certain niche so that it becomes the go-to shop for that product.
Want to sell printables? Art? Jewelry? Clothing?
Choose one niche and stick with it. Branding your shop is a big part of creating a successful Etsy shop.
2. Create or Source Your Products
Focus on creating a product that people will love. If you have a certain style or vision for your products, incorporate those to stand out in the market.
You want people to love your products and give you great reviews so that your store will grow.
3. Focus On Presentation and Branding
People are drawn to beautiful and aesthetic things.
If you style and photograph an item beautifully and then you have bad pictures and presentation for the same item, more often people will pay more for the beautiful item versus the one that doesn't look so great.
It doesn't have to be fancy, but make sure you have great lighting and either a clean bright background or good styling.
4. Learn Etsy SEO
If you learn anything while creating your Etsy shop, then it is Etsy SEO. This stands for Search Engine Optimization and it can make or break your shop.
There is a lot of competition on the platform so to make sure your products are being found on Etsy, you have to make sure you are using all the right keywords and lots of them.
Think of all the ways customers might be searching for your products and put as many keywords as you can into your titles, descriptions and anywhere you possibly can.
5. Use Pinterest
Pinterest isn't what it used to be, but you can still use it to your advantage to help people find your Etsy shop and bring more customers to your products.
With Pinterest you have to be consistent and post on there to be able to grow your reach.
Pinterest is also a highly visual and aesthetic platform so make sure your pins are visually pleasing to people to be able to create more traction.
The best part about it is that it's all free traffic to your Etsy store.
6. Be Consistent
As with anything, it is all about consistency.
With all of these successful shops, you can see that they have hundreds of listings and they didn't get there overnight.
Start with a few listings and keep adding until you find your top sellers and start to sell more items.
Then just keep adding more of what sells great for you.
Being consistent and not giving up will help you create a successful Etsy shop.
Ideas For An Etsy Shop
If you have decided to start your own Etsy shop, these ideas on what to sell on Etsy will help you figure out what you want to sell.
There are many products to choose from. Just use your creativity, make your listings beautiful and easy to find and keep going until you have a successful Etsy shop yourself.
READ MORE:
Best Ways To Make Money Online
How To Make $300 Fast When You Need It